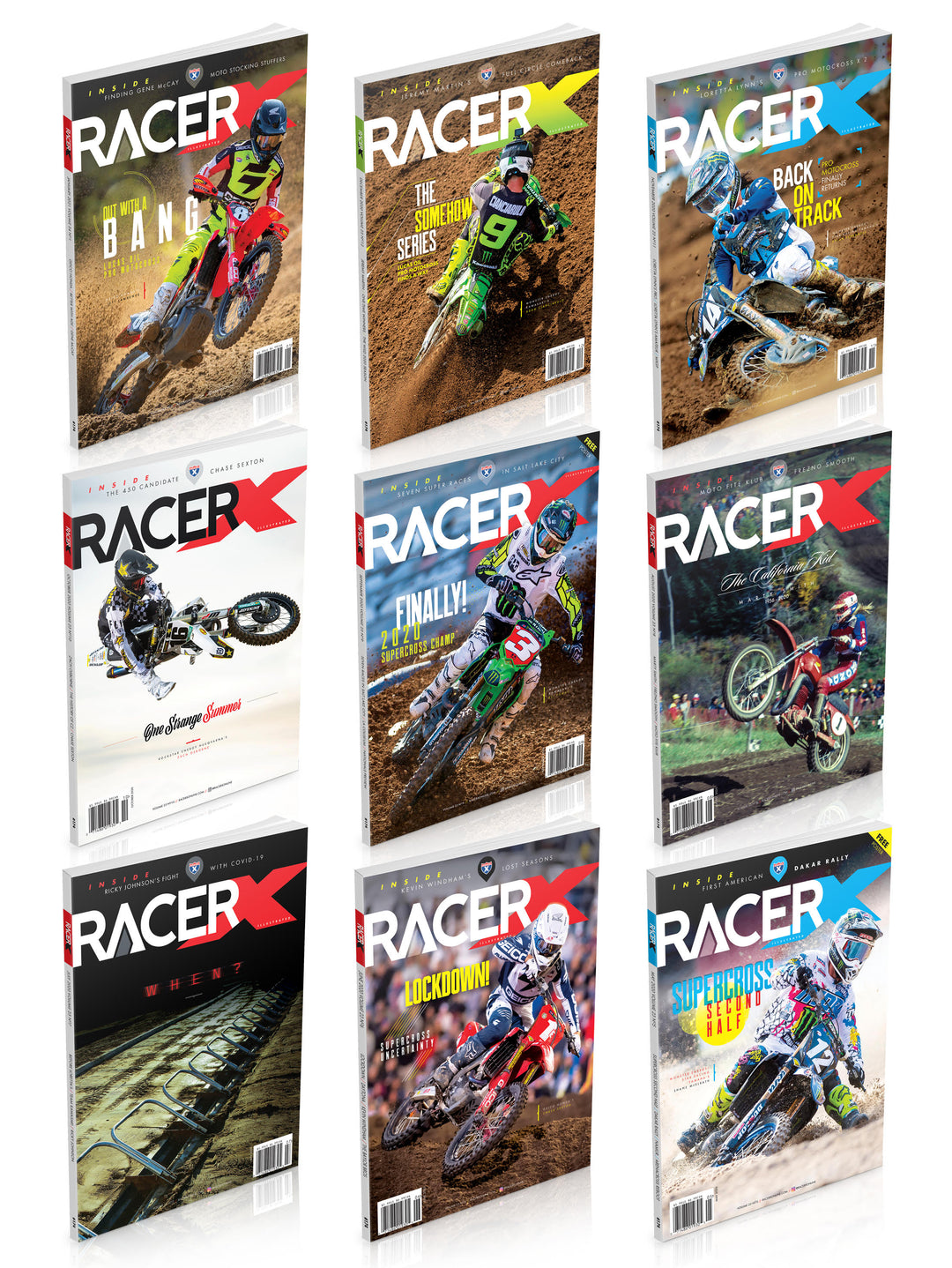 Racer X Subscription
---
Subscribe or renew now to Racer X, the world's leading source of motocross and supercross news, entertainment, and analysis. 12 print issues of the classic Racer X Illustrated—toss it in a bag, take it anywhere, share it with friends and family. New issues are mailed out monthly.
All U.S. subscriptions or renewals will receive the current promo, click here to see what's being offered!
Please allow 6-8 weeks for delivery of the first print issue. Promotional gifts will arrive separately. Subscription through www.racerxbrand.com is not valid for any additional promotional offer outside of this site.